Lombok Car Hire Cruise As You Please Duration: 8-10 Hours
Lombok car hire cruise is the program for those who want to create their own itinerary to explore tourist places in Lombok by cruise ship, want to be there anyway, and want to drop off passengers on Lombok Island. We offer you a rental car with a driver. All our cars are in excellent condition and fully air-conditioned, and you will be escorted by an experienced English-speaking driver. Explore hidden places in Lombok, visit the village, find the virgin beaches, stop as long as you like, and be somewhere you want to be.
Your private driver picks you up from the port where the ship lands. Besides being my personal chauffeur for the day, he was also happy to share information about Lombok's history and traditions. Just pick your destination and you are away, or ask your experienced driver to create a customized itinerary. You may want to check off Lombok Island's key attractions. Complete some last-minute souvenir shopping or see some pretty beaches before heading back to the ship. Our driver can recommend the perfect choice for you. Stay as long as you like at one of the tourist attractions that you really love to visit.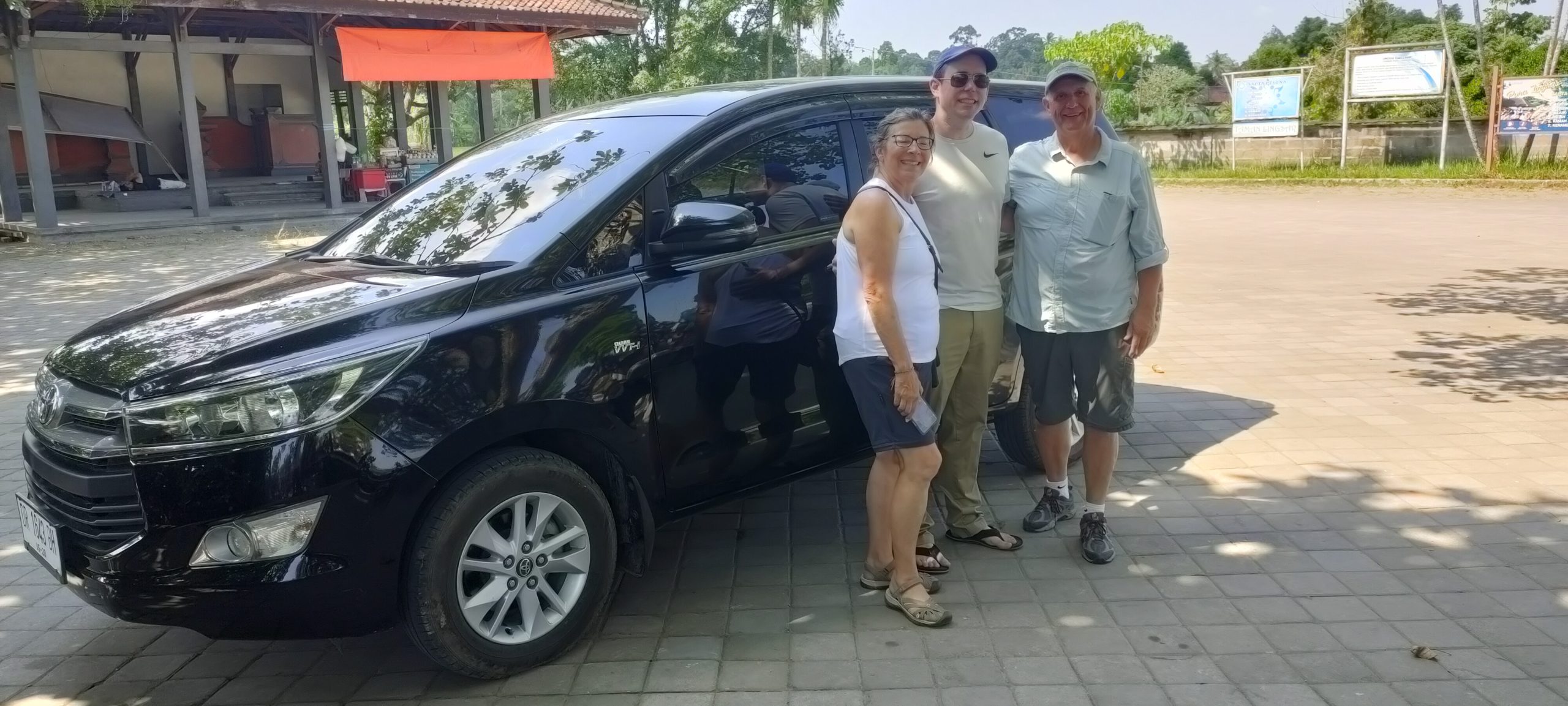 Itinerary Recommended as follows:
Just pick up at Harbor Lembar, make your own destination arrangements, or ask your experienced driver to create a customized itinerary.
The 7-8 hours covered areas to visit around the waterfall, Benang Stokel, Kuta Beach, villages, and others.
In 4-6 hours, you can explore the capital of Lombok, Mataram, Temples, mosques, and shopping centers.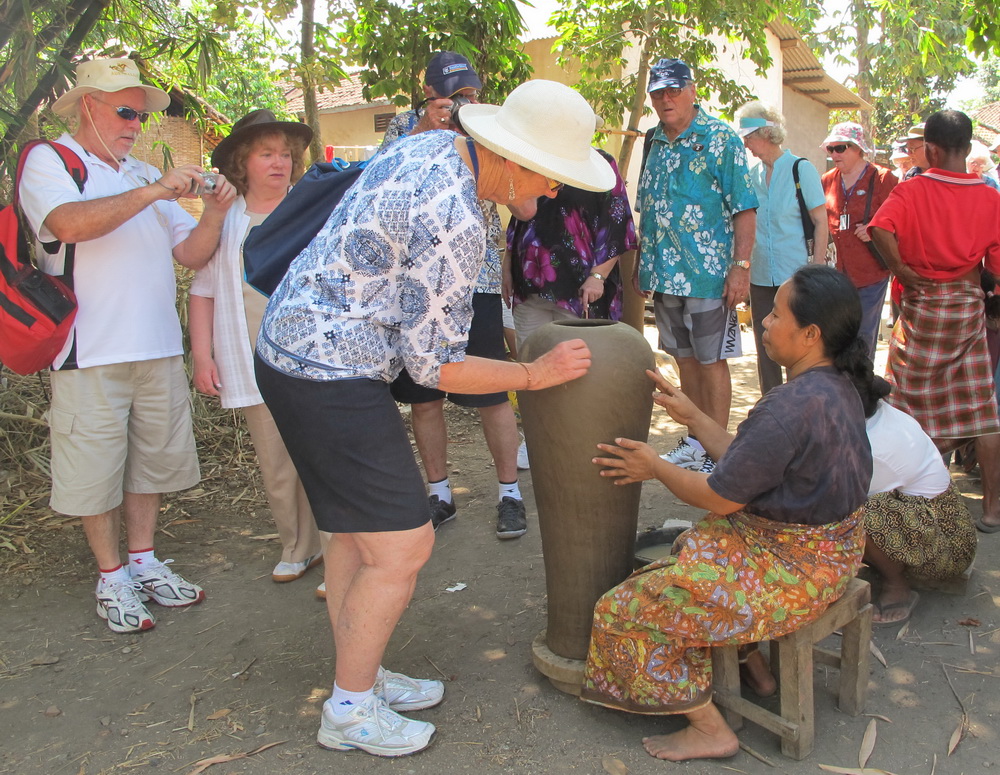 Price Per Day: Toyota New Reborn 6 Seat: 100 USD
Term of Payment:
Payment in advance 30% as the deposit of your reservation via PayPal online payment
The balance to be settle with cash on arrival
PayPal account: 

https://www.paypal.com/cgi-bin/webscr?cmd=_s-xclick&hosted_button_id=SG8ATGPZBTCFN

We are not responsible for any taxes charge by the bank during the money transfer process.
Cancellation policy:
Full refund for cancellation noticed 15 days before arrival
Cancellation within 7 days of the trip is charged 50% of the package price
Last minute cancellation (one day or on the day of the trip) is full payment charge
Program inclusive:
Private Car with fully air-conditioned
Gasoline
Mineral water
Experienced English-speaking driver
Program exclusive:
Meal during the tour
Entrance ticket to visit interesting places
Personal expensive
Local guide
Boat cross to Gili
Qualities of our services:
Qualified and experienced English-speaking driver with readily available information and knowledge of every little detail in Lombok
A clean, comfortable, and safe car
Fuel (Gasoline) is included.
Minimum 1-person passenger till Up to 6 passengers
Travel Freedom: Go anywhere you want (hang out as you please).
Book online in advance and pay up on arrival in harbor Lombok by IDR rate.
There is no additional over-time charge.
Driver with over 10 years of experience driving cars in the tourism industry
Terms and Conditions that apply: Car with driver and Gasoline included
The customer accepts our request if there is a change in pick-up service, location, pick-up time, or pick-up date.
Special orders, such as a baby car seat or baby stroller (mention them on your booking),
Booking Lombok Holidays Tour has the full right to refuse or cancel the order if a customer does not respect the driver, engages in bad behavior, or commits an act of violence.
We are entitled to refuse the order if the number of passengers exceeds the capacity of the car.
Mention the person's joint in the car.
Additional information about this tour
This tour you can do anytime when you visit lombok island by cruise, Regarding the weather conditions on the island of Lombok is not always extreme as on other islands in Indonesia, October to March is the rainy season, but rainfall is not evenly distributed throughout the island of Lombok, maximum rain 2-3 hours per day, the temperature is around 20-27 degrees Celsius, all plants will look green, while in May to September the summer season, temperature around 20-32 degrees Celsius, the peak of summer on the island of Lombok only in August to September temperature around 30-35 degrees Celsius, and the season is crowded with tourists visiting the island of Lombok
How to book Car Hire:
Fill out the reservation form in the section below, or contact us via Whats App.+62 822 3530 5550
We will proceed with your booking and send you the online invoice by email or Whats App.
As soon as you receive the invoice, please complete the payment. For more details, please see the payment method section.
As soon as your reservation is confirmed, we will send the voucher to your email or Whats App.
Show your voucher (e-voucher or printed version) at the location.
Contact US FOR bookings OR information.