Half-Day Culture and Craft Excursion: 5-6 Hours
This half-day culture and craft of Lombok (5-6 hours) excursion is a favorite among tourists and cruise ship passengers who stopped at Lombok Island. First, drive from the pier directly to Sweta Market. Here, you will witness everyday life as locals haggle for fresh fish, meat, fruit, and produce. Next, continue to drive to Lingsar Temple, a symbol of unity and culture among the island's faiths. Hindu, Buddhist, and Moslem religions in Lombok
Lingsar is famous for a pool of water in the Watu Telu area, sacred to the deity Wisnu God. The pool is home to eels that feed on hard-boiled eggs tossed to them by worshippers. Continue Your destination is Mayura Water Palace, an open-sided hall that sits in the middle of the artificial lake.
Then drive to Sukarare, a craft village renowned for its Songket, colorful, hand-woven silk or cotton brocade often embellished with metallic fabrics. After visiting Sukarara, you will return to the pier. End program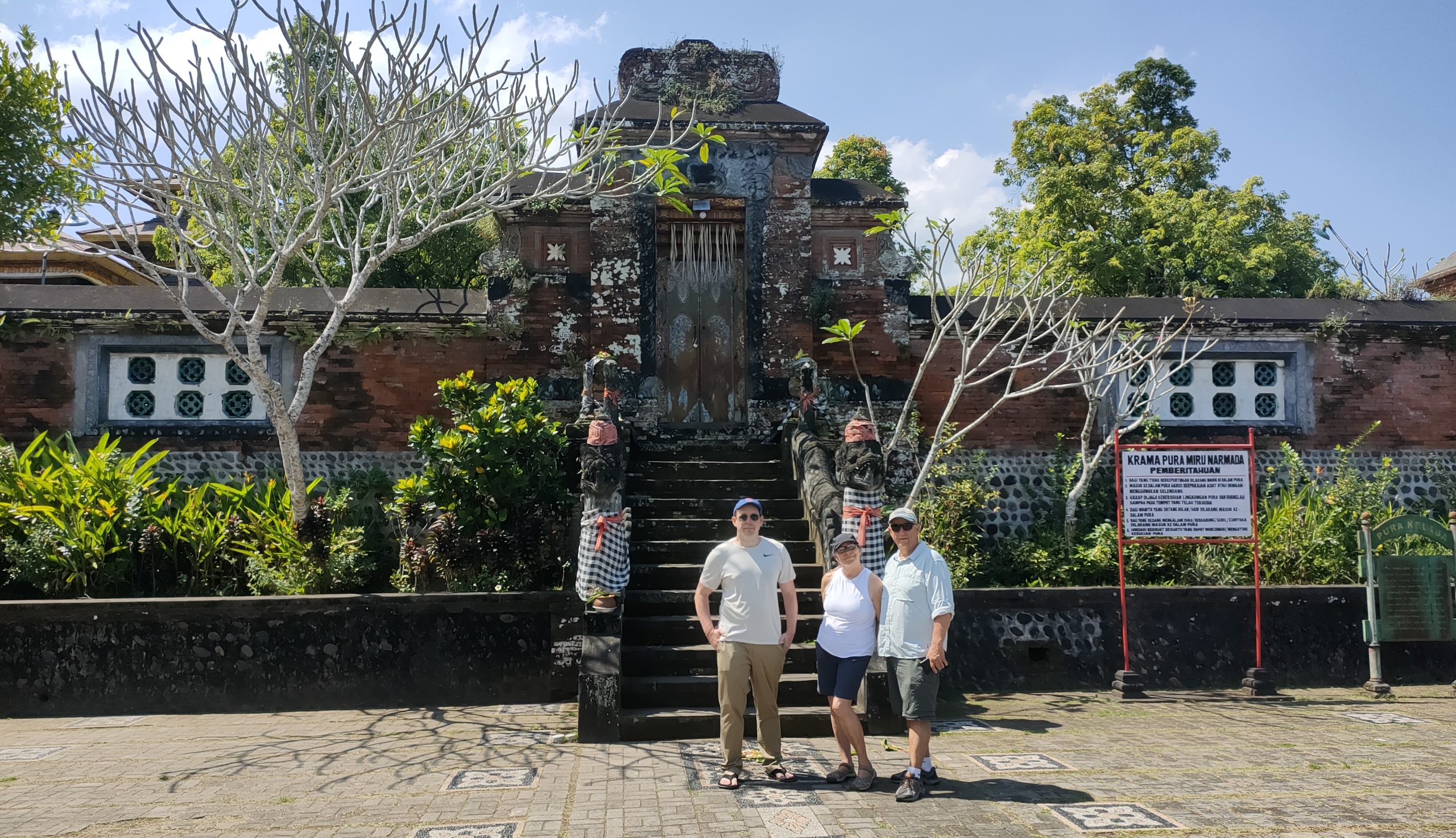 Itinerary: Lombok culture and craft
In the morning, around 9:00 am, our guide will paging your name in Lembar Harbor. First, drive to a big market. Sweta takes you from Lembar Harbor around 1 hour, then continue to Lingsar Temple. From Sweta, take around 45 minutes to see harmony, three religions worshiping together in one temple. Continue the program to see Water Palace Temple Mayura from Lingsar, which takes 30 minutes. Your last visit is Sukarara Village, which takes you from Mayura Palace around 1,5 hours. See the process of weaving sarongs, shawls, etc. around 13.00 pm back to Lembar. End your program.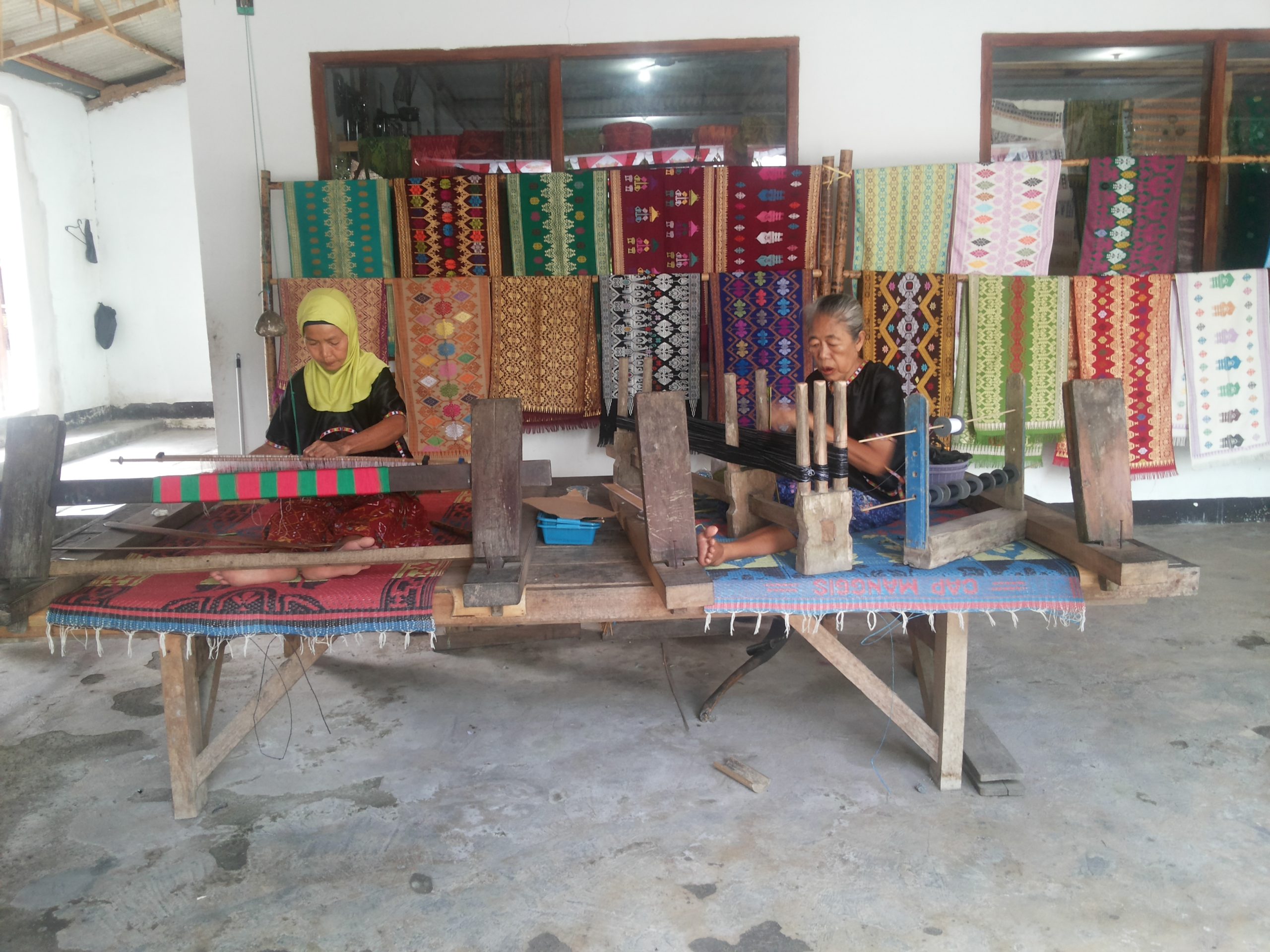 Our Price: US$ per person
US$ 50 per person; minimum 2 persons to book this tour.
US$ 40 per person, minimum of 3-4 persons to book this tour
US$ 30 per person, minimum, and up to 5 persons to book this tour
Term of Payment:
Payment in advance 30% as the deposit of your reservation via PayPal online payment
The balance to be settle with cash on arrival
PayPal account: 

https://www.paypal.com/cgi-bin/webscr?cmd=_s-xclick&hosted_button_id=SG8ATGPZBTCFN

We are not responsible for any taxes charge by the bank during the money transfer process.
Cancelation policy:
Full refund for cancelation noticed 15 days before arrival
Cancelation within 7 days of the trip is charged 50% of the package price
Last minute cancelation (one day or on the day of the trip) is full payment charge
Price Inclusive:
A private car with air conditioning
An English or German-speaking guide
Entrance fee
Parking fee and local guide
Mineral water on the tour
Tax and service
Price exclusive
Tip Guide and Driver
Personal purchase
If lunch is requested, an additional IDR 100.000 per person is charged.
The thing to bring on Tour
Sunglass
sun cream
hat
walking shoes
changing T-shirt
some cash for personal needs and  tips
Important Notes:
Minimum participant 2 persons
This tour program is suitable for all age
Children under 5 years 50% off
Children 5 years old up full payment
Confirmed reservation at least one day before by email or What's App.
Additional information about this tour
This tour you can do anytime when you visit lombok island by cruise ship, Regarding the weather conditions on the island of Lombok is not always extreme as on other islands in Indonesia, October to March is the rainy season, but rainfall is not evenly distributed throughout the island of Lombok, maximum rain 2-3 hours per day, the temperature is around 20-27 degrees Celsius, all plants will look green, while in May to September the summer season, temperature around 20-32 degrees Celsius, the peak of summer on the island of Lombok only in August to September temperature around 30-35 degrees Celsius, and the season is crowded with tourists visiting the island of Lombok
How to book this tour:
Fill out the reservation form in the section below or contact us via WhatsApp. +62 822 3530 5550
We will proceed with your booking and send you the online invoice by email or WhatsApp.
As soon as you receive the invoice, please complete the payment. For more details, please see the payment method section.
As soon as your reservation is confirmed, we will send the voucher to your email or WhatsApp.
Show your voucher (e-voucher or printed version) at the location. Happy Travel
Contact US FOR bookings OR information.