Rent Scooter For Excursion around Lombok 
Lombok rental scooter excursion to Complete your vacation in Lombok, especially for those who want to save money, by renting a scooter can be an alternative when the weather is sunny and friendly. Prepare yourself for a full day of fun and surprises. You can even take a trip around Lombok Island with the support of GPRS technology on your mobile phone. You don't need a map. The traffic in Lombok is very good. Not so crowded and biker-friendly.
On Lombok Island, some local people will rent you a scooter at rental places. Rates are very reasonable. Rental places or travel agents usually make you sign a contract, so you're responsible for any damage, and they often ask you to leave a deposit (your passport).
A helmet should be provided and must be worn while riding. Police rarely stop foreigners, but be aware that you should officially have an international driving permit.
If you're running low on fuel and there's no gasoline station in sight, look out for someone selling gasoline in one of the villages; it's usually for sale in one-liter bottles in a stack by the roadside.
If you need assistance or have a question, please call or text +818365070. Mr. Komang Rastu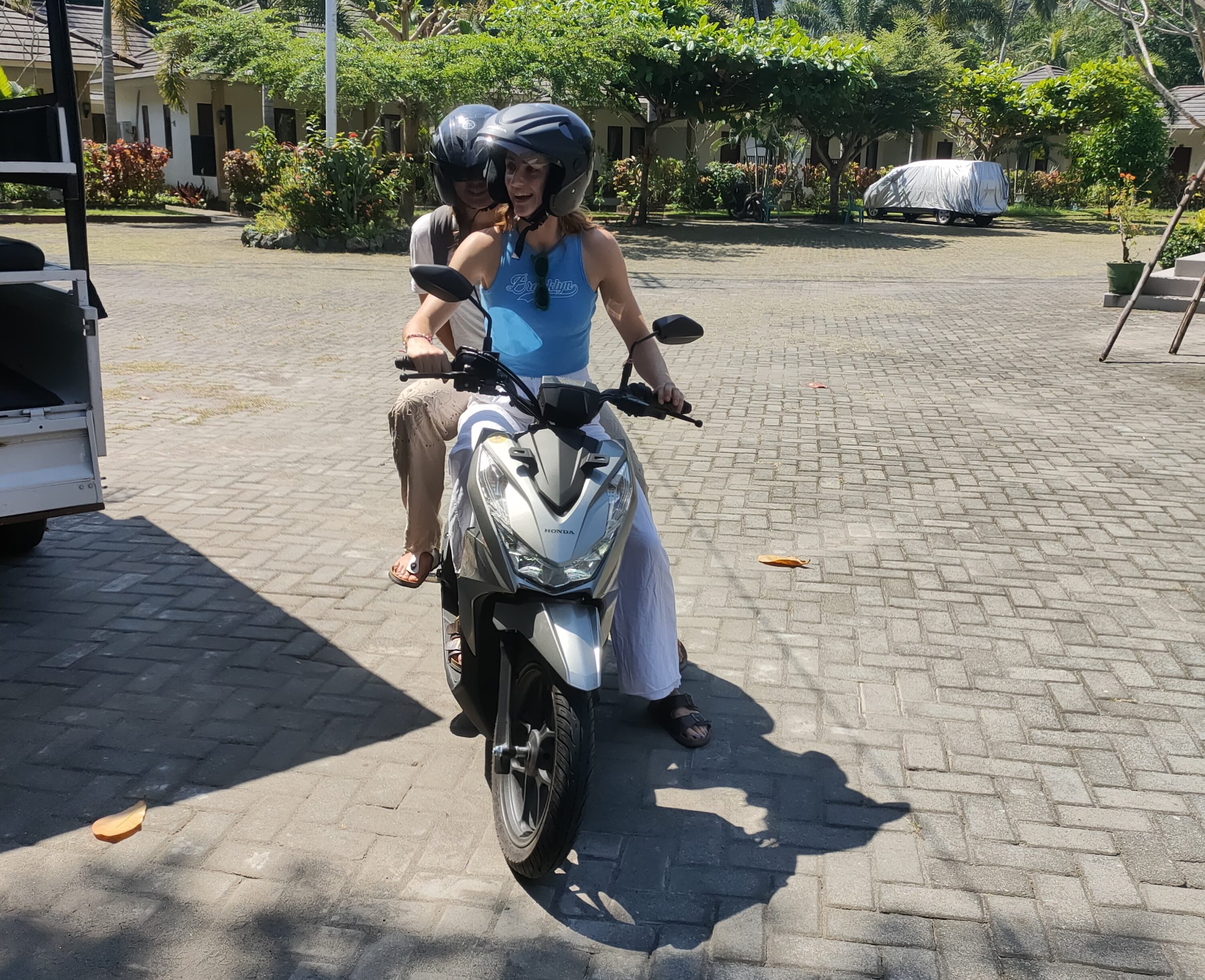 Can we rent or travel by scooter in Lombok?
Traveling to Lombok by scooter is worth a try. You can easily order a scooter online through us. We provide a scooter for your convenience at an affordable price.
Can we have our motorcycle delivered to our hotel?
Yes, we can deliver the scooter to your hotel, but only to some selected areas: Mataram, Senggigi, and Kuta areas
Type of our scooter or motorcycle: Honda Vario, Yamaha Nmax, Honda Scoopy, Honda PCX, and Beat
(The price of our scooter depends on the type of scooter you will Rent and duration.)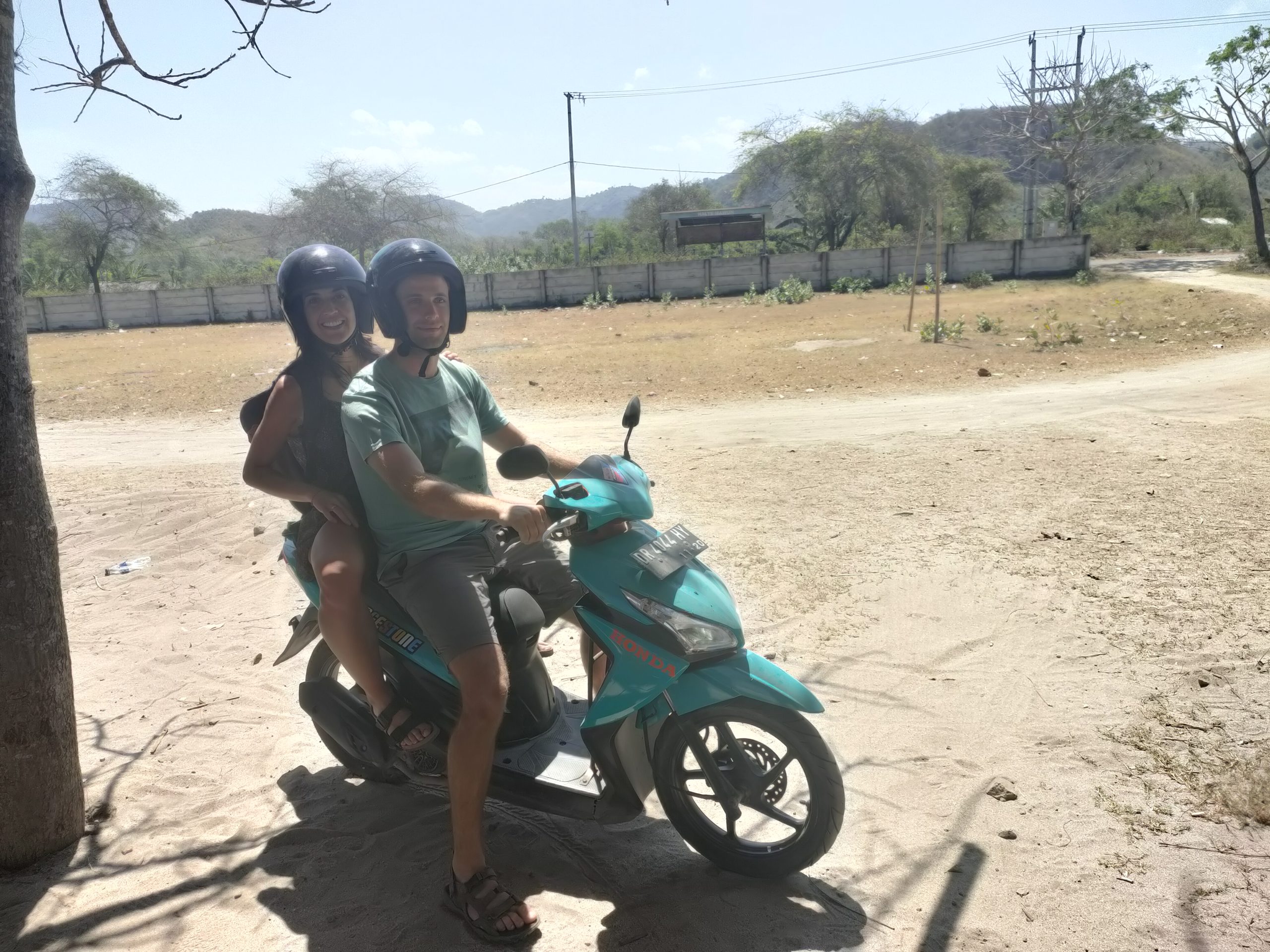 Booking Requirements
Please present your ID Card (Domestic) and passport (International) to the operator before receiving the scooter, or send us your document via WhatsApp to: +62.818365070.
Present your driving license to the operator before claiming the scooter.
Terms and Conditions
Everyone who rents a bike or a scooter from Rent Bike Lombok must be between the ages of 18 and 71.
A valid driver's License from your country or state of permanent residence is mandatory, in combination with an International license.
A damage excess or own-risk fee of USD 350 will be reserved or authorized on collection of a motorcycle or scooter, and a deposit will be added for your rented accessories. Motorcycle losses will cost you around USD 2000–UUSD 3000 for compensation.
Renting a scooter or motorbike with us must be returned on time. If you want to extend your rental period, the easiest way to do this is to make a new booking online and inform us by What's App to +818365070 (on line 24 hours).
You must notify Rent Scooter staff if you become aware of a fault or if the motorcycle becomes unroadworthy for any reason. We will immediately replace your bike.
Renting a scooter from us requires you to wear a helmet at all times while riding the motorcycle and carrying passengers.
Rent a scooter with us. The hirer is responsible for damage to the tires. We provide a 24-hour service for USD 25 per incident, come to you, and replace the bike. We will fix the tire in our workshop.
You are not allowed to bring the scooter outside of Lombok Island.
Note: We rent scooters for foreigners only traveling on Lombok Island.
How to book the Scooter:
Fill out the reservation form in the section below or contact us via WhatsApp at +62 822 3530 5550
We will proceed with your booking and send you the online invoice by email or WhatsApp.
As soon as you receive the invoice, please complete the payment. For more details, please see the payment method section.
As soon as your reservation is confirmed, we will send the voucher to your email or WhatsApp.
Show your voucher (e-voucher or printed version) at the location. Happy Travel
Contact US FOR bookings OR information.