Lombok Mataram Temple Tour Duration: 4-5 Hours
Lombok Mataram Temple Tour is a half-day tour visiting historical Hindu temples in west Lombok. The temples are: Mayura, the royal floating palace (Bale Kambang) of the former Balinese kingdom, which was built in 1714; and Meru Temple, the biggest temple in Lombok. The building has quite unique temple architecture, which is a meru with a storied roof. The temple was built by 33 villages in Lombok. This historical place used to be the palace of Anak Agung Gede Ngurah, one of the Balinese kings, which was built in 1805. It is located in Cakranegara.
Lingsar Temple is a unique and sacred temple of Hindus and Muslims (Waktu Telu) who worship together in one place for their own beliefs. It was built around 1714. Last visit: Batu Bolong Temple, standing tall and residing 12 kilometers from Mataram city. Sitting above the black rock of Senggigi Beach, the temple offers incredible beauty, overlooking the sea. This sacred site for Hindus is a building of worship. From here, you can hear waves crashing and enjoy a beautiful sea breeze flowing through. The rock under the temples has carved a natural hole, which is where the name Batu Bolong comes from (rock with a hole). This temple is one of Indonesia's most scenic Hindu temples.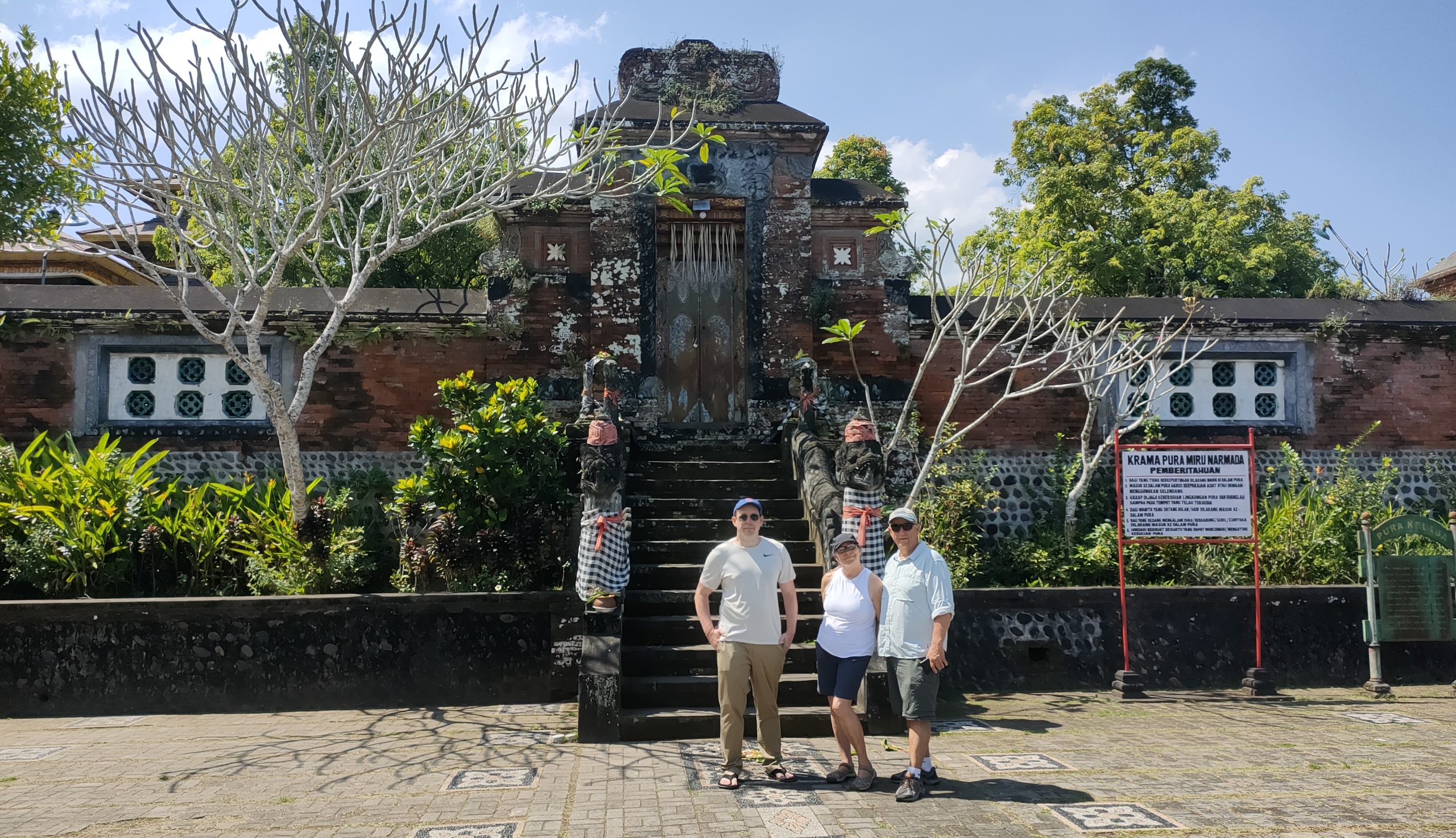 Overview Lombok Mataram Temple Tour
Both Balinese Hindus and Muslim Sasaks have ruled Lombok over the years. Get to know the multicultural island's fascinating history by visiting the temple in Lombok with different buildings and using the worship of the temple.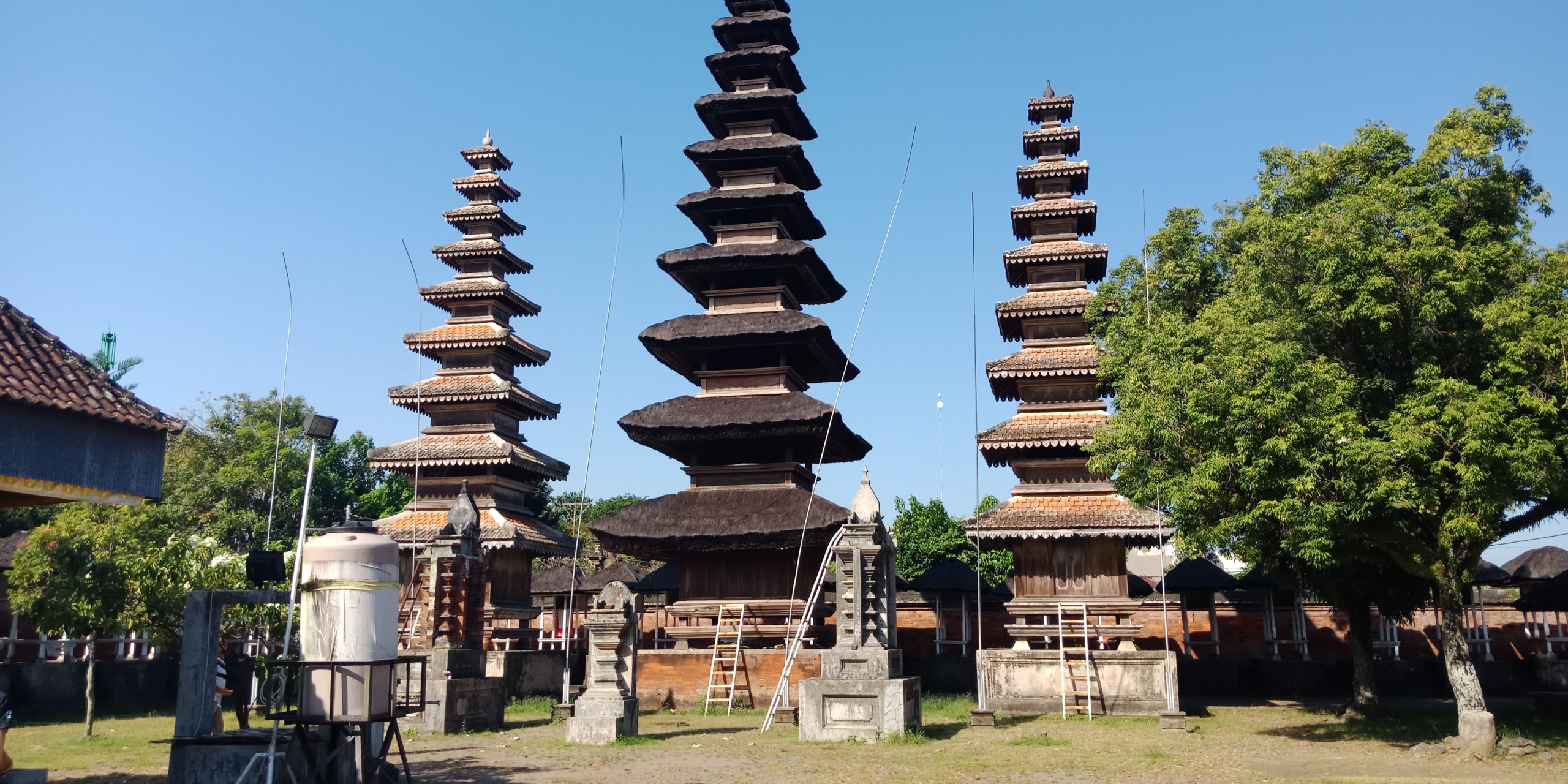 Itinerary Lombok Mataram Temple Tour
Depart from your hotel around 10 a.m. when you will take it in the morning and at 14 p.m. when you will take it in the afternoon. You will visit Mayura temple, which is located in Cakra Negara, 2 km from the next capital of Lombok, then continue to Meru temple, which belongs to 33 villages, then directly to Narmada temple, which is famous for the holy water of eternity, which locals believe can bring luck. Lingsar temple is used by three religious groups, such as Hindu, Buddhist, and Muslim. Last on your trip, you will visit a temple location close to the tourism object sengigi, Batu Bolong Temple, a temple built on the rock. Back to the hotel. end Program
Our Price: US$ per person
US$ 40 per person; minimum 2 persons to book this tour.
US$ 35 per person, minimum of 3-4 persons to book this tour.
US$ 30 per person, minimum, and up to 5 persons to book this tour
Term of Payment:
Payment in advance 30% as the deposit of your reservation via PayPal online payment
The balance to be settle with cash on arrival
PayPal account: 

https://www.paypal.com/cgi-bin/webscr?cmd=_s-xclick&hosted_button_id=SG8ATGPZBTCFN

We are not responsible for any taxes charge by the bank during the money transfer process.
Cancellation policy:
Full refund for cancellation noticed 15 days before arrival
Cancellation within 7 days of the trip is charged 50% of the package price
Last minute cancellation (one day or on the day of the trip) is full payment charge
Price Inclusive:
Private Car with air conditioning
Experience an English or German Guide
Entrance fee
Parking fee and local guide
Mineral water and soft drinks
Tax and service
Price Exclusive
Tip Guide and Driver
Personal Purchase
Lunch
Things to Bring on tour:
Sunglass
sun cream
camera or smart phone
some cash for personal needs and tips 
Important Notes:
Minimum participant 2 persons
If participant stays in Kuta area Lombok additional fare transport IDR 100.000 .
This tour program is suitable for all age
Children under 5 years 50% off
Children 5 years old up full payment
This tour program can be done any day except when weather conditions do not permit it
Additional lunch or dinner fee if needed IDR 100.000 per person
Confirmed reservation at least one day before by email or What's App.
How to book this tour:
Fill out the reservation form in the section below or contact us via Whats App at +62 822 3530 5550
We will proceed with your booking and send you the online invoice by email or Whats App.
As soon as you receive the invoice, please complete the payment. For more details, please see the payment method section.
Once your reservation is confirm, we will send the voucher to your email or Whats App.
Show your voucher (e-voucher or printed version) at the location. Happy Travel
Contact US FOR bookings OR information