Adventure Wae Rebo Village 2 Days 1-Night District Of Flores Labuhan Bajo
Wae Rebo village 2 days and 1 night adventure is the program to visit the traditional village of Mangarai in the district of Flores, East Nusa Tenggara, has received the Top Award of Excellence from UNESCO in the 2012 UNESCO Asia Pacific Heritage Awards, announced in Bangkok on August 27, 2012.
Wae Rebo is a small, out-of-the-way village. Situated at around 1,100 meters above sea level and approximately 3–4 hours travel by foot from Denge Village. Wae Rebo is completely surrounded by panoramic mountains and the dense Todo forest. This tropical forest is rich in vegetation, where you will find orchids and different types of ferns and hear the chirping of many songbirds. There is also no mobile coverage in this village, and electricity is only available from 6 to 10 p.m. The air is relatively cold, especially in the dry season, so don't forget to bring your jacket if you're planning to visit the village.
The main village characteristics are their unique houses, which they call Mbaru Niang, which are tall and conical in shape and are completely covered in lontar thatch from their rooftop down to the ground. It appears that at one time, such houses were quite common in the region. But today, it is only this village that continues to maintain the typical Manggarai traditional house, without which these unique houses would have been completely wiped out.
This program we organize sharing tour with others Treveller, and you will learn some  the exotic and the uniqueness village. schedule program every: Monday, Wednesday and Friday start from Labuhan Bajo and return back to Labuhan Bajo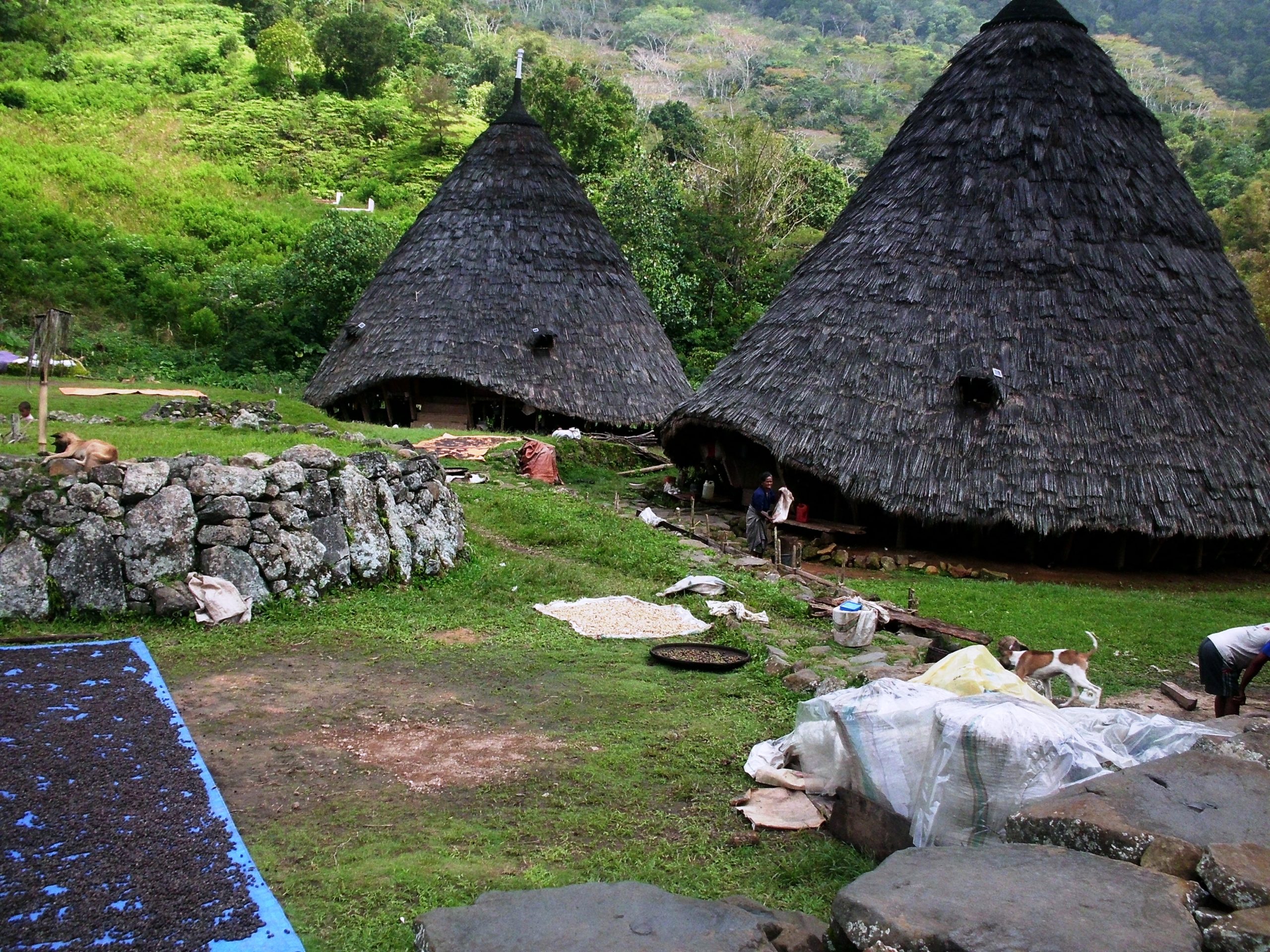 Itinerary Wae Rebo 2 Days adventure:
Day 01. Labuhan Bajo, Denge village, Wae Rebo village (lunch and dinner)
Start the overland trip at 7 a.m. local time.
Drive from Labuan Bajo to Denge Village for around 4–5 hours.
Trekking will take around 2–3 hours, depending on body endurance, from Denge to the top of Wae Rebo Village.
It is highly recommended that the participants be in good physical condition.
Arriving at the village, all the participants will be served with a welcome ceremony in the chief's house.
Continued by seeing and experiencing the local community's everyday life.
Dinner and stay at Mbaru Niang (Wae rebo traditional circular cone-shaped houses with very unique architecture).
Day 02. Wae Rebo village–Labuhan Bajo (breakfast and lunch)
Breakfast with the locals
Sightseeing around the Village
Trekking down from Wae Rebo to Denge continued with lunch.
Back to Labuan Bajo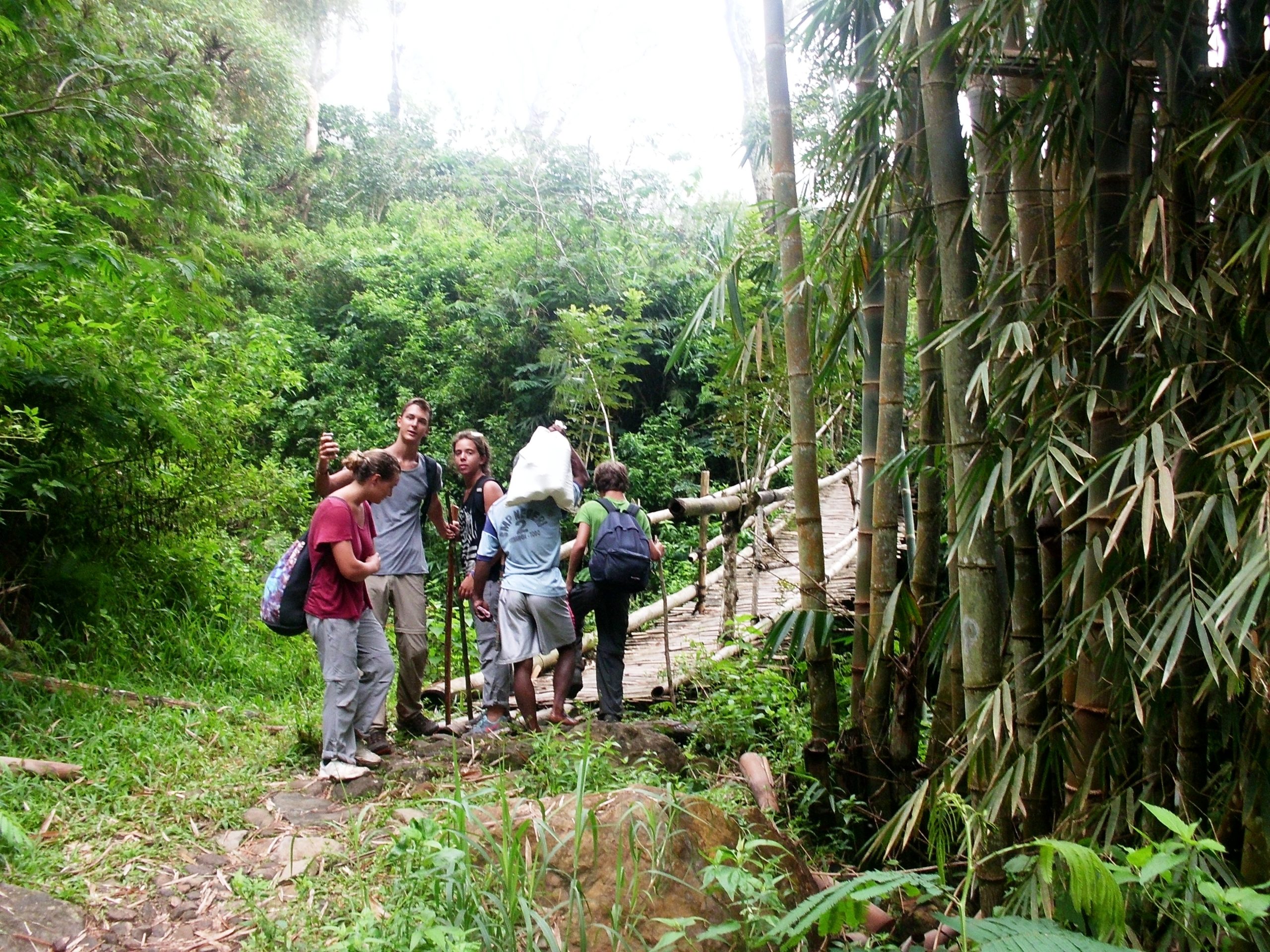 The price is Rupiah 1.850.000 Per person or USD 128 per person Sharing 
Private Package Price Rupiah:
2 Persons 6.500.000

3 Persons 7.000.000

4 Persons 7.500.000

5 Persons 8.500.000

6 – 7 Persons 11.500.000
Term of Payment:
Payment in advance 30% as the deposit of your reservation via PayPal online payment
The balance to be settle with cash on arrival
PayPal account: 

https://www.paypal.com/cgi-bin/webscr?cmd=_s-xclick&hosted_button_id=SG8ATGPZBTCFN

We are not responsible for any taxes charge by the bank during the money transfer process.
Cancellation policy:
Full refund for cancellation noticed 15 days before arrival
Cancellation within 7 days of the trip is charged 50% of the package price
Last minute cancellation (one day or on the day of the trip) is full payment charge
Package Include
Transportation (Qjang Inova)
Wae Rebo Village Entrance Tickets
Local Guide
1-night accommodation in Wae Rebo Village (traditional house)
Ojek or bike charter return
Waelu'u Ceremony Donation
Meals during the trips (4 times)
Free documentation (photos and videos)
Package Exclude
Flight Ticket
Personal expenses
Tipping
Important Notes:
Minimum participant 2 persons
This tour program is suitable for all age
Children under 5 years 50% off
Children 5 years old up full payment
This tour program can do any day except when weather conditions do not permit it
Confirmed reservation at least one day before by email or What's App.
How to book Wae rebo  trip Labuhan Bajo?
Fill out the reservation form in the section below or contact us via What's App at +62 822 3530 5550
We will proceed with your booking and send you the online invoice by email or What's App.
As soon as you receive the invoice, please complete the payment. For more details, please see the payment method section.
As soon as your reservation is confirm, we will send the voucher to your email or What's App
Show your voucher (e-voucher or printed version) at the location. Happy Travel
Contact US FOR bookings OR information