Interesting Places to visit on Lombok island.
Lombok Island is one of the best tourist destinations in Indonesia, after Bali. The Island is located in West Nusa Tenggara, only 65 kilometers from Bali Island. Lombok is the best place for family gatherings, school holidays, and Honeymoons for new couples, and it is also a great place for adventure activities.
Here below are some interesting places popular with tourists on Lombok Island, either Western visitors or Asian visitors.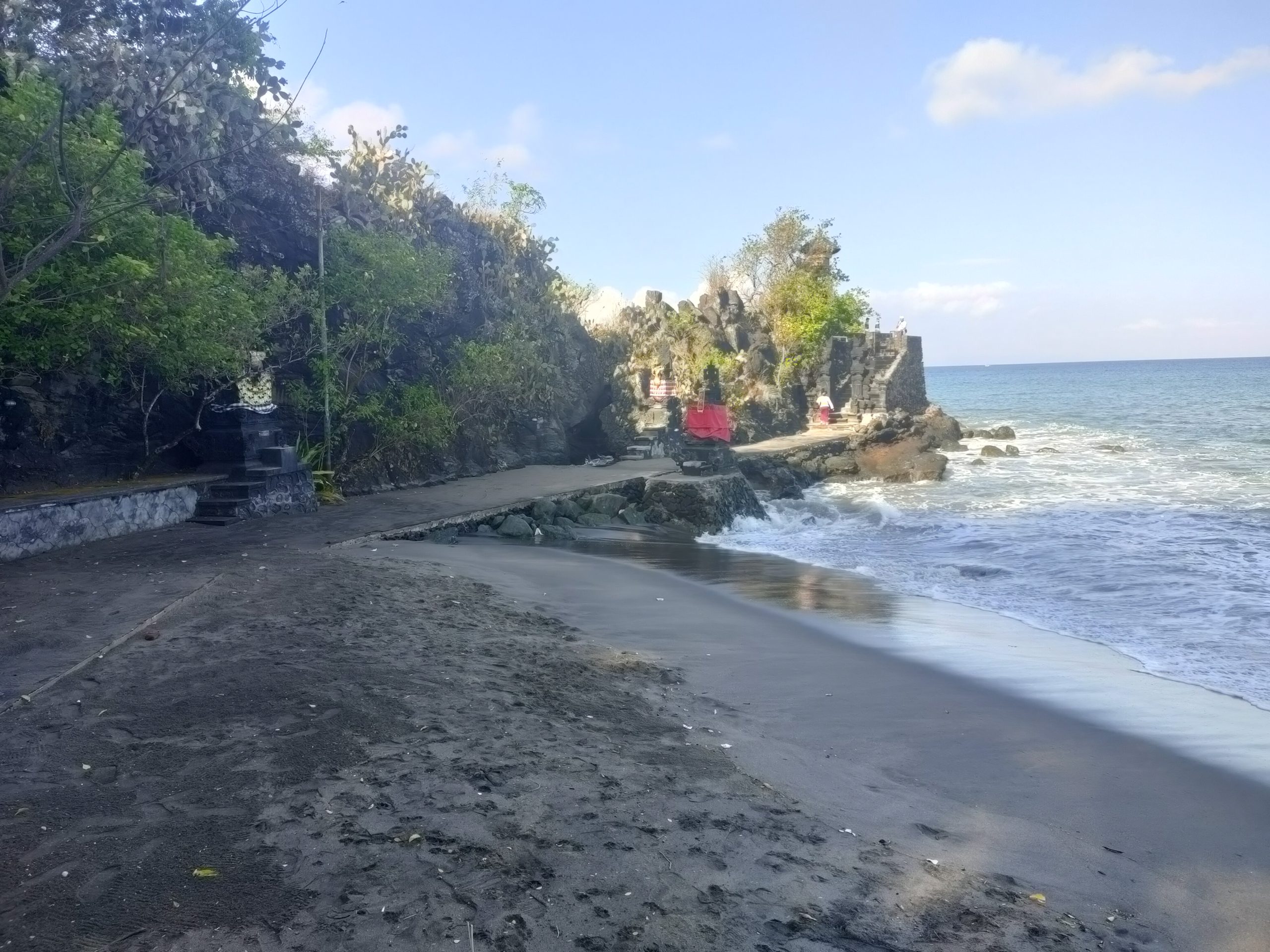 SENGGIGI BEACH
Is an idyllic, peaceful beach, offers safe swimming and snorkeling, and has reefs that are perfect for surfing. Upmarket accommodations, starting from 5-star hotels to budget home stays, are available with special prices and offers. Restaurants and small cafes line the colorful main beach road. Banks, ATM merchants, and money changers are available in the central area of Senggigi. Most visitors to Lombok usually start their stay at Senggigi.
AMPENAN
The furthest west part of Mataram City is the old port town of Ampenan. The descendants of early Chinese and Arabic traders settled here in a meze of shop houses, although trading has long since ceased, and their houses on the coast and other heritage buildings are interesting relics of the past. Today, Ampenan has a square and esplanade, attracting particularly local people around sunset. It is home to a fishing community. It has a selection of Restaurants, antique shops, and Art shops.
PURA LINGSAR
Is a sacred temple not only for Lombok's Hindu community but also for local Moslem and Wetu Telu followers. The temple was built around 1714, has two holy shrines, and is the only place on Lombok where all religions—Hindus, Buddhists, Christians, and orthodox Muslims—come together to pray for profanity, fertility, health, and general success. Pura Lingsar has spring-fed pools within the temple grounds and is home to large freshwater eels.
PURA NARMADA
Is about 25 Km from Senggigi area and was created circa 1805 as a replica of Rinjani Mountain and Segara Anak Lake. The garden at Narmada was beautifully maintained and surrounded the pool and lake. Some of the pools at Narmada are available for swimming and are popular with local people.
GILI ISLAND
The three Gilis Islands are one of Lombok's most popular tourist destinations. The islands are very relaxed and laid-back, with countless little beachside cafes serving up delicious food and fresh fish grills. There are no cars or motorbikes on the island; people either walk around or pick up the local transport horse cart (Cidomo). People travel to Gili to enjoy the relaxation, beaches, snorkeling, and diving. There are now many upmarket accommodations, restaurants, and bars.
SENDANG GILE & TIU KELEP WATERFALLS
Located in Senaru village, about two hours' drive from Mataram city, The waterfalls are among Lombok's most spectacular, even after climbing 380 vertical steps to stand below them. The water cascades in a steep vertical drop down the hillside into a rocky stream below. It is popular with both locals and tourists visiting Mt. Rinjani National Park.
PUSUK PASS
It is one of the most popular tourist destinations in Lombok; most travelers stop here to see a group of monkeys waiting for some food on the main road. The Pas Pusuk is located between the north and west Lombok districts, with an elevation of 403m above sea level. This place also has a great spot for taking photos overlooking Gili Island.
SUKARARA VILLAGE
It is a weaving village where quality Ikat and traditional cloth are displayed and sold. Many weavers work outside of the shops, using antiquated techniques to painstakingly produce works of art. Some of the large pieces can take several months to weave, and collectors from around the world visit this village to purchase the blankets, sarongs, and cloths produced here. The Panji Sari shop is the best shop to purchase the products; the staff will assist you in walking around the village to see direct weaving processing.
Places to visit on Lombok Island
BANYUMULEK VILLAGE
The small village is packed with shops selling pottery products in the area as well as from other pottery-making villages such as Penujak and Masbagik. Lombok pottery, with its distinctive terracotta styles, has become famous internationally, and it is exported throughout the world. The shops make great souvenirs or gifts to carry home, and the shops can arrange shipping to almost any country for large items and exports.
RINJANI MOUNTAIN
Is one of the highest mountains in Indonesia, with a peak of 3726 meters, and can be seen from anywhere on Lombok Island. Some consider Rinjani Mountain a sacred place for the local community (Sasaknese and Balinese). It is common to observe the ritual practices made by the people on the lakeside or at certain places around the crater lake. This magnificent mountain has become one of the highlights of Lombok tourism and has long attracted visitors from both Indonesia and International tourists.
SADE & RAMBITAN
These are two traditional Sasak villages, located 45 kilometers south of Senggigi. The traditional Sasak villages lie between the roadside and rice fields. There are authentic Lumbung (traditional houses) here, and the villages are laid out in old style.
KUTA BEACH LOMBOK
On the south coast, it is famous for its beaches and is a great place for surfing. There are some good accommodations and restaurants in the Kuta area. Kuta Lombok is popular with surfers and holidaymakers seeking sun and sand. Located about 50 km south of Mataram city, it is only an hour's drive from Senggigi. Kuta Lombok has an expensively beautiful white sand beach and is a good base for exploring the stunningly beautiful southern coastline.
GILI NANGGU, GEDE, GENTING
There are several small islands off the southwest coast around Sekotong. Some of the islands are sparsely inhabited. And all have white-sand Beaches, peppered with coconut palms and mangroves. Both Gili Gede and Gili Nanggu have Bungalows where you can stay. There is a great place to swim, snorkel, and relax. You can reach the Islands by Boat from Tawun to Gili Nanggu and from Pelangan to Gili Gede.