Full-Day Hiking Pergasingan Hill Sembalun Lombok
Hiking Pergasingan Hill in Sembalun, Lombok, can be done in one day. We created it for those who want to see the beautiful landscape on Lombok Island. We start to leave the hotel early in the morning and come back in the evening. You should leave the hotel early in the morning and return from Pergangsingan after sunset on the hill.
Hiking is not as difficult as climbing a mountain, though you should still be careful when walking. Towards the top of the hill, you will be facilitated by the presence of a round of hundreds of pieces, then climb over the rocky dirt track.
Pergasingan Hill is definitely Rinjani Mountain itself. It resides at 1700 meters above sea level, so the nuance is a little bit cold up there. At the entrance of the site, tourists might see a welcome sign as well. It is because the hill has gained popularity and has been visited by lots of nature lovers over time.
The soft The hiking route is not as difficult as a neighboring hill, so beginners can really enjoy the activity. Still, everyone should be careful while hiking and pay attention to the stairs. It would be safer and more comfortable if they wore proper footwear, like hiking shoes, and came when the weather was nice.
Overview: Hiking Pergasingan Hill, Sembalun:
See the beautiful view of Sembalun Village, Mount Rinjani nearby, the sunset, and the Sembalun rice field in the form of a checkered pattern. Plantation Union, garlic, strawberries, carrots, Etc.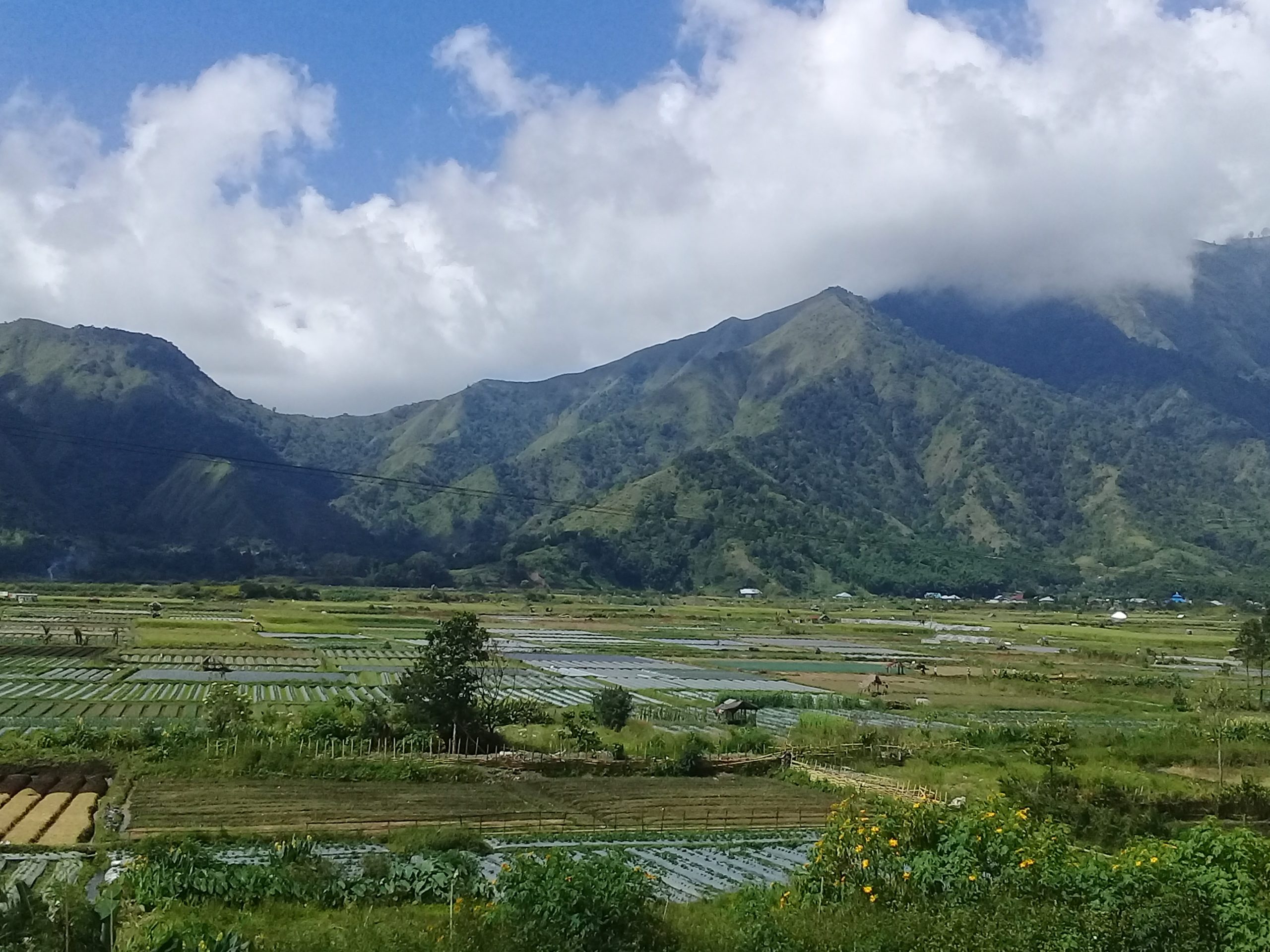 Itinerary: soft hiking on Pergasingan Hill, Sembalun:
06.00–07.00 am: Pickup from Hotel to Sembalun Village
Meet with our driver at the hotel lobby, and then smooth drive to Sembalun Village for approximately 2–3 hours.
09.00–10.00 am: Sembalun Village trek to Pergasingan hill
Arrival at Sembalun village, meet our local guide, take a rest, get a short briefing from our trekking guide, and prepare all the stuff for soft trekking. Once everything is set, the journey begins, with a trail leading through the hills. Pergasingan tended vegetable gardens and rice fields that surround Sembalun Lawang. The first stop is on the ridge of Pergasingan Hill, a spot distance of approximately 1.5 hours from Sembalun Lawang village. the ridge trail leading through a very extensive grassland. enjoy snack time.
12.30 am: The Ridge, Pergasingan Hilltop
The trail from the ridge to the summit is not too steep; after 1.5 hours, you will reach Pergasingan Hilltop, a place where you can watch the entire village of Sembalun and the hills that surround it.
13.00 pm: Pergasingan Hilltop, Lunch
When you are at the top of Pergasingan Hill, you'll be amazed, how beautifully this world was created, and your mind will be pampered by the beauty of the universe in its unique and beautiful design. Your lunch will be served here. After lunch, you will be invited to surround the hilltop Pergasingan, where all sides of the hilltop offer different panoramic views. On the western part of the hill, you can clearly see how beautiful Mount Rinjani is. The peak of the southern part offers beautiful scenery of the rice fields of Sembalun's farmers that seemed deliberately arranged, but all that was there was there naturally. Overall, you will enjoy and breathe the air that is normally carried by the wind that accompanied us to relieve stress or boredom.
14.30 pm: Pergasingan Hill walk down to Sembalun village then back the hotel or next destination
Depart Pergasingan Hill in descent and walk for around 2 hours to the parking area where the car is waiting to take you back to your hotel or next destination.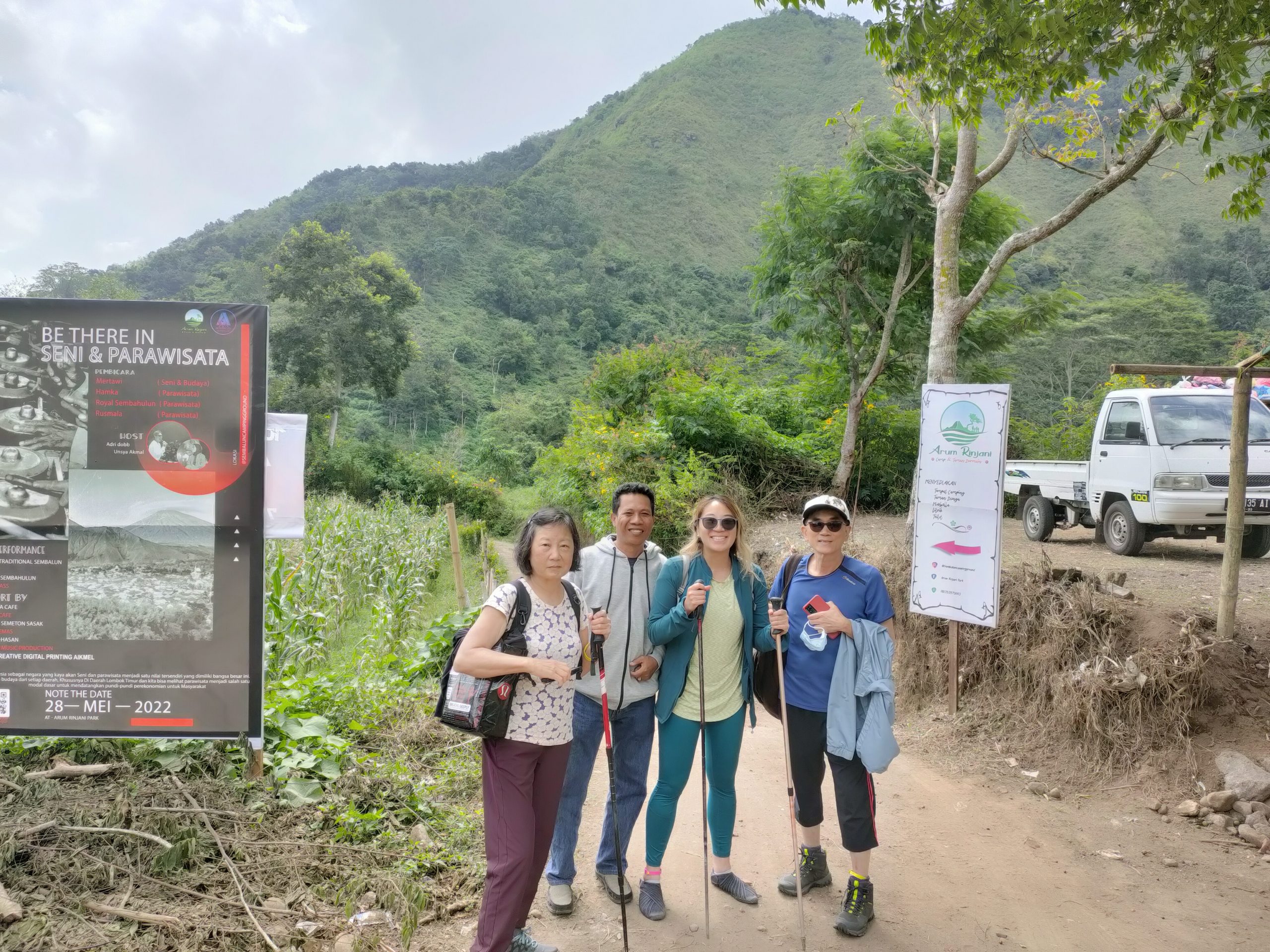 Our Price: US$ per person
US$ 100 per person, minimum 2 persons to book this tour.
US$ 85 per person, minimum of 3-4 persons to book this tour
US$ 75 per person, minimum, and up to 5 persons to book this tour
Price Inclusive
Private return transfer Hotel to trek point and back to Hotel
Pergasingan hill National park entrance fee and Village Donation
Licensed and experience mountain guide and local porter
Full board meal Lunch ( Lunch Box), dinner at local restaurant Senaru or Sembalun
Mineral water. 
Price Exclusive
Personal expenses
Personal porter
Tip Guide and Driver
alcohol 
Extra porter
Term of Payment:
Payment in advance 30% as the deposit of your reservation via PayPal online payment
The balance to be settle with cash on arrival
PayPal account:

https://www.paypal.com/cgi-bin/webscr?cmd=_s-xclick&hosted_button_id=SG8ATGPZBTCFN

We are not responsible for any taxes charge by the bank during the money transfer process.
Cancellation policy:
Full refund for cancellations noticed 15 days before arrival
Cancellations within 7 days of the trip is charged 50% of the package price
Last minute cancellation (one day or on the day of the trip) is full payment charge
Important Notes:
Minimum participant 2 persons
If participant stays in Kuta area additional fare transport IDR 100.000
This hiking program is suitable for beginner trekkers.
Hiking is not allowed for children under 5 years old.
People with mountain sickness or height phobias are not allowed to join this hiking trip
Hiking can be done any day except when weather conditions do not permit it.
Items that must be Prepared to Trek Pergangsingan hill Male or female 
Walking shoes
gym shorts (for walking)
1 rain jacket and/or 1 poncho (additional in raining season)
2 trekking poles (if need it )
facial cream
emergency toilet paper (essential)
wet wipes
hairband (women)
sunscreen
sun hat
camera or smart Phone
Additional General Information Hiking Pergasingan Hill
Unlike Mount Rinjani, trekking to Pergasingan Hill can be done at any time of the year. Best time to trek Pergasingan Hill will be dry season – May to October (In fact, May to October is the best time to visit any part of Lombok). Sometimes drizzled for around half an hour which made the trek even more pleasant.
How to book this Hiking tour: 
Fill the reservation form in the section below or contact us via Whats App +62 822 3530 5550
We will proceed your booking and send you the online invoice by email or Whats App.
As you receive the invoice, please complete the payment. For more details, please see payment method section.
As soon as your reservation confirmed, we will send the voucher to your email or Whats App.
Show your voucher (e-voucher or printed version) at the location.
Contact US FOR bookings OR information
Hiking Pergasingan Hill Sembalun